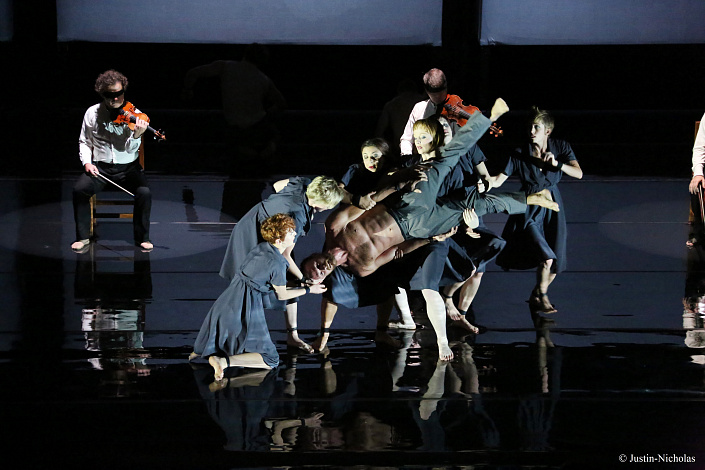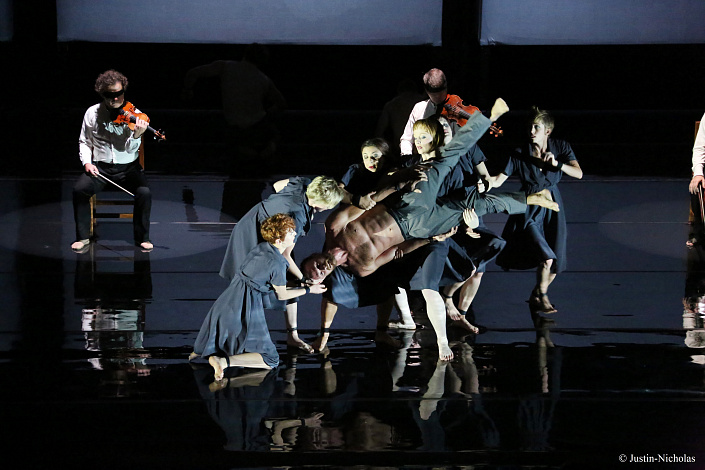 Circa Contemporary Circus (Australia)
Created by Yaron Lifschitz with the Circa Ensemble
Music performed by the Debussy Quartet
"I was thinking that, whenever I die, hardly anyone would write a work dedicated to my memory", Shostakovich wrote in a note to one of his quartets. The eminent composer was wrong. His memory was and is celebrated by artists of various genres and generations. His great music and extraordinary personality are still an inspiration to our minds and hearts, stirring our imagination and stimulating our work.
Opus is a work of immense power and subtle skill. This production's musical and dramatic basis is formed by three of fifteen string quartets written by Shostakovich. Fourteen acrobats and four musicians are acting as an orchestra: some play violins, viola and cello, others play with their bodies. Each performer is a virtuoso with his or her instrument.
The music sounds now intimately, now passionately, now ironically. Impressive and tricky acrobatic stunts yield to modern choreography. The fluent, flexible and sometimes fragile action is imbued with quiet and stubborn power. Whatever you expect of this evening, you will not be bored.
"Our shows are neither entertainments for the audience nor sealed off artworks – they are something between the two, created dynamically there and then, with improvisation and with love."
Yaron Lifschitz (F20 Creative France)