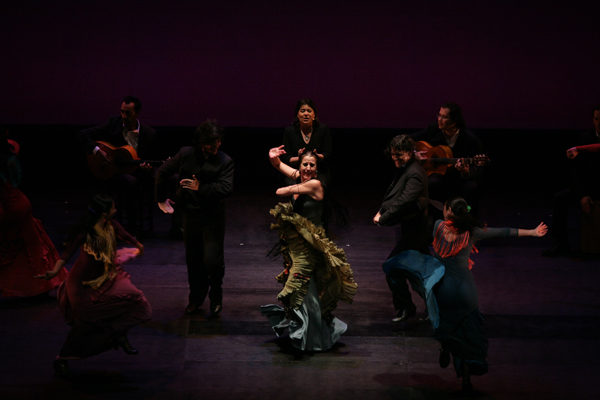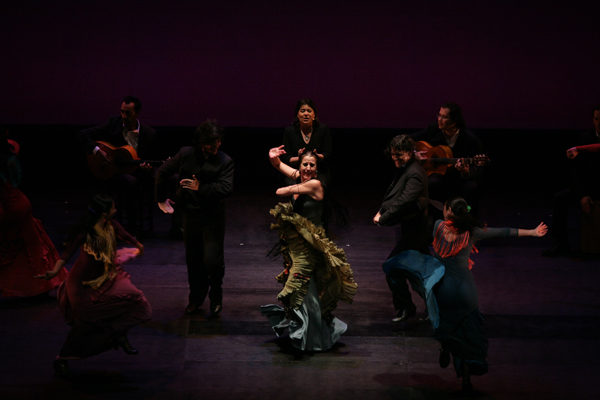 Maria Pagés Company (Madrid, Spain)
| | |
| --- | --- |
| Direction & Choreography | Maria Pagés |
When Mikhail Baryshnikov invited me to perform at his Baryshnikov Art Center (BAC) he asked me to show something strictly individual, something that would introduce me as a person, a performer and the creator of my own flamenco style. I complied with his request in the manner that was like painting a self-portrait of mine. And although the performance space was rather limited and very intimate the very idea of developing the theme of the scenic self-portrait proved highly inspirational and pushed me forward to doing what I actually did. I felt the necessity to learn how to understand myself, especially in that particular moment of my life. I needed to stop, come closer to the mirror so as to see myself with utmost clarity, conduct self-analysis and afterwards translate everything I saw into the language of dance, plait it into the general atmosphere of the scenic space. Essentially I was trying to follow the method of an artist who is drawing or oil-painting his self-portrait.
One way or another, dance happened to be the only available means for me to acquire self-knowledge. Dance has always been part of me, we have always been one (or through dance I could only be myself). Ultimately only dance can show vividly enough what I really am.
Maria Pagés

Is Maria Pagés dancing? She is strong at her feet as any other human being on the earth we walk? But she differs from us in that the floor where her feet start to draw questions and answers is only the base for a beginning of a movement that simply doesn't break with every advance or retrocession.
With Maria Pagés the floor acquires mysteriously a power of levitation just as one could think of the earth being able to detach itself from earth and dissolve itself following the roads her arms lead. It is known that Maria Pagés lives in the genius of dance, and as such we proclaim it. But there is more to this woman; she dances and by doing that? She moves everything that surrounds her.
Nor the sky nor the earth is the same after Maria Pagés has dance.
José Saramago
Performance gallery
5 photo