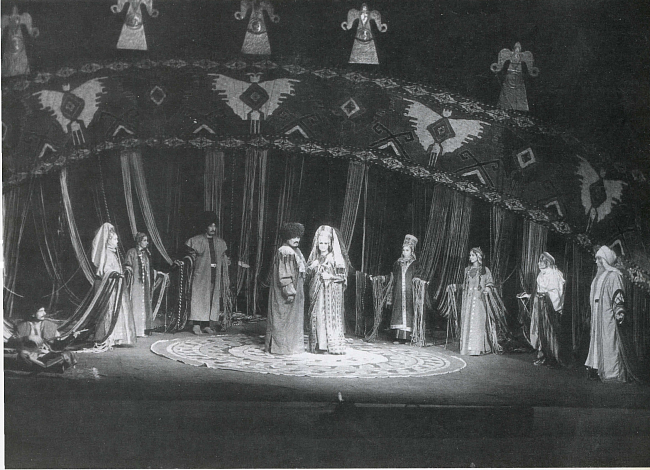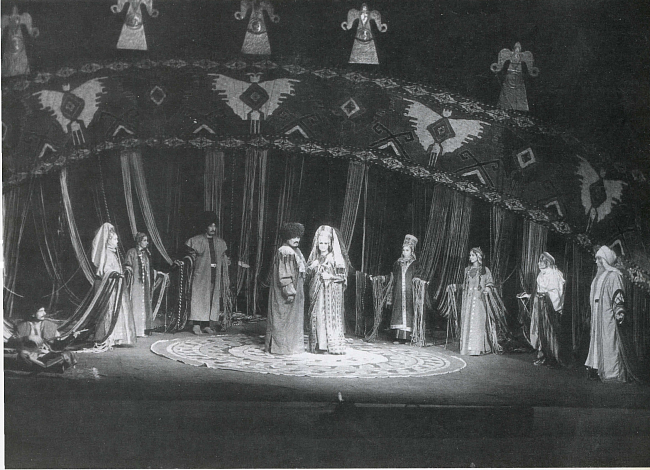 | | |
| --- | --- |
| Director: | Kakajan Ashir |
| Sets: | Byashim Garadjayev |
International press referred to the productions of the Jan Company, founded in Ashgabat in March. 1988, as ''the most spectacular surprise." Young director Kakajan Ashirov managed to create a company of brilliant actors from all different parts of Turkmenia.
Born in 1950, Ashirov graduated from the Shchepkin Drama School in Moscow and took a course of practical training at the Mayakovsky Theatre under the guidance of Andrei Concharov. He did several original productions, highly acclaimed by public, in a number of theatres.
The first premiere of the Jan company became the adaptation of Andrei Platonov's novella "Jan" (1988). The title of this performance gave name to the young company. "Jan" translates as "soul". This word eloquently describes the creative aspirations of the company and its artistic director. Appealing to the soul or nature of man as the last source of hope and salvation in our troubled time is the leit-motif of many productions of the Jan company, that invariably meet lively response of wide-ranging audiences.
The stage version of Turkmenian popular epos, ''Deli Domrul", speaks of the man's undying longing for love and kindness, his desire to unveil the mysteries of existence. Until recently, this epic poem was written off as reactionary and nationalistic by the official cultural authorities. In 1992 ''Deli Domrul" won Grand Prix at the Navruz Regional Festival in Tashkent. It also successfully toured in Turkey.