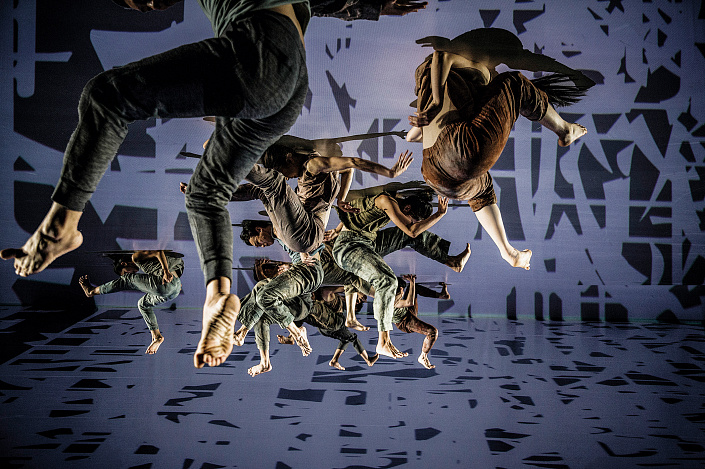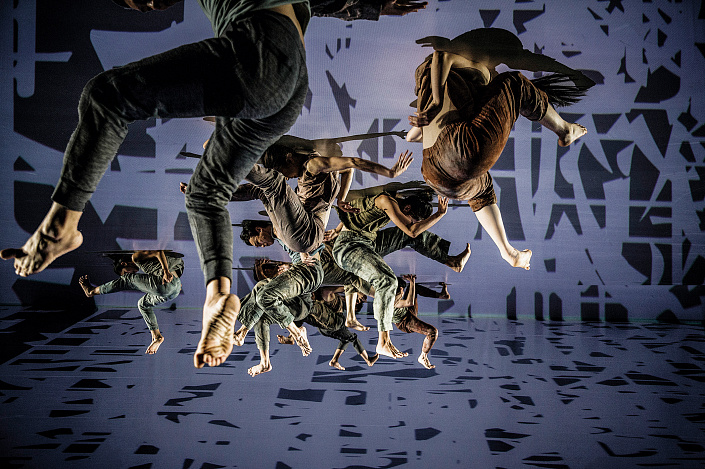 Cloud Gate Dance Theatre of Taiwan (Taipei)
Comcept and Choreography – Lin Hwai-min
June 22, 23 • SAINT PETERSBURG
Performance of the Theatre Olympics 2019
Alexandrinsky Theatre
The most famous Asian choreographer, as well as dancer and writer, curator of several festivals and winner of many awards, Lin Hwai-min presents his farewell performance to the public. Performance is not only a tribute to his native country but also a kind of outcome of his career.
In the XVI century, approaching the rare beauty of the island, the Portuguese sailors exclaimed with admiration "Formosa!", which meant "beautiful". Since then and until the modern time the amazing island of Taiwan has this name. Inspired by the beauty of this land, its legends, and songs, Lin Hwai-min uses motion and a written word to create the image of his Universe which is full of love, tragedy, and hope. The performance begins in the snow-white scenery, as life starts from a clean slate. On the white surface, the words are appearing, connecting into the strings, rolling and crashing, as the waves on the shore. These waves of words bring memories, which are the real memory - they store only the most important.
Feelings arise inside, and the form is acquired in words. Words are not enough - they sigh, sighs are not enough - they sing, songs are not enough - hands begin to move smoothly, and legs - to make steps. Dance is a powerful form of expression. It is a simultaneous conversation with the Sky and the Earth. The movements disappear, barely having time to appear. The dance exists only for a fleeting moment. This is the metaphor of life itself.
Lin Hwai-min
Co-productions:
National Performing Arts Center - National Theater & Concert Hall, Taiwan, R.O.C.
National Kaohsiung Center for the Arts (Weiwuying), Taiwan, R.O.C
Sadler's Wells, London, UK; Theatre de la Ville - Paris, France
Carolina Performing Arts, University of North Carolina at Chapel Hill, USA
Movimentos Festwochen der Autostadt in Wolfsburg, Germany