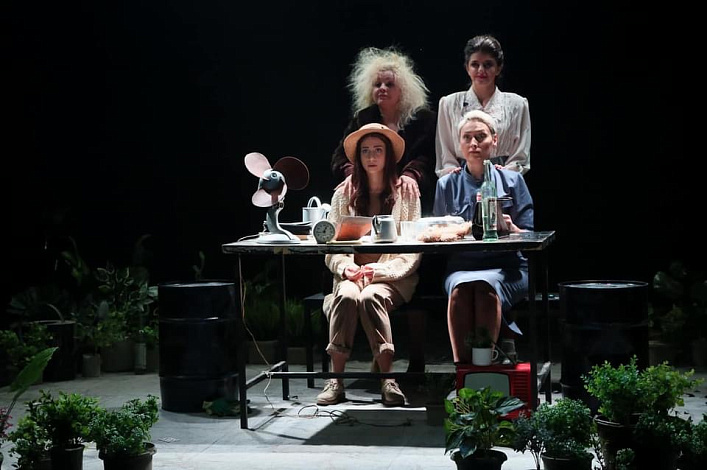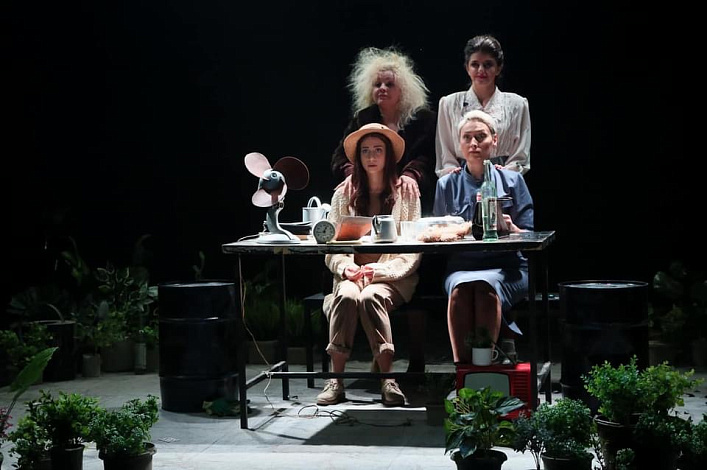 Stanislavski State Russian Drama Theatre of Yerevan (Armenia)
Direction and musical arrangement – Gor Markaryan
"Gardenia" is a message addressed to present-day readers and viewers about the role of women, the challenges offered by their fortunes, and their consciousness. There are four women whose fates are entwined. All of them are attractive and anonymous (only being "numbered"). In their thought, subconsciously, even unconsciously, they are looking for a family of their own, discovering an inner sensual world, skilfully projected by the author onto their everyday problems and desires. The storms raging in their souls give birth to seemingly strange desires – to have a drink, or to make a drawing of something. Four women of different age in search of their own selves, although they are unaware of that.
"Gardenia" is a rather typical attempt to trace one's relationship with everything good and bad implied by the word mother".
Sona Meloyan, "Voice of Armenia"
This production took part in the IV International Youth Theatre Forum of the CIS, the Baltic States, and Georgia (2021, Taskent, Uzbekistan)
In September 2021 "Gardenia" was awarded a diploma for the best cast at the XXV Belaya Vezha International Theatre Festival in Brest, Belarus.
Performance gallery
6 photo