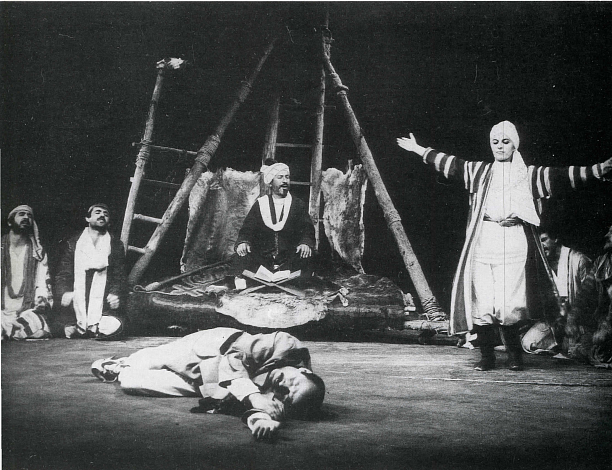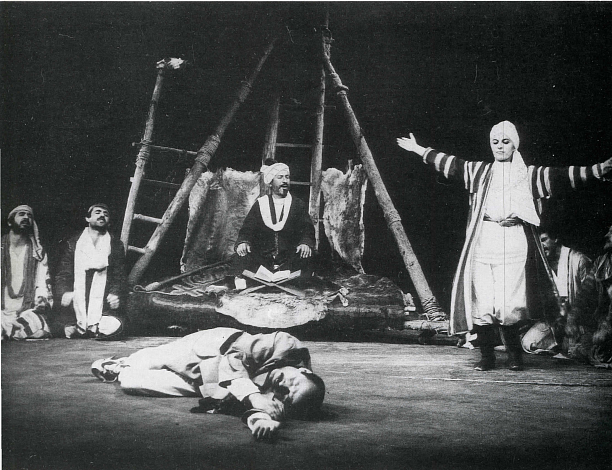 | | |
| --- | --- |
| Director: | Faroukh Kosim |
| Sets: | Alexander Abdurakhmanov |
In memory of Mahmood Vakhidov A Requiem, based on the poetry of Jalatledin Rumi, Abdurakhman Jami, Faridaddin Attor, Shamsidin Hafiz.
Structurally, the production incorporates the Biblical motif, interwoven with poetry of Rumi, Hafiz, Jami, Attor. The story told from the stage is as simple and old as the world. Jacoob had twelve sons, faithful, loving and obedient. But as soon as the father began to show signs of particular attachment to the youngest son, Yusuf, hearts of the brothers became filled with hatred. It takes Yusuf a lot of pain and effort to find the truth. He has to go through humiliation, suffering, pain and to end his life being broken on the wheel. Already when dying, Yusuf appeals to reason and goodness in men: ''Let us not hurt each other, for in the long run we shall all die and our brotherhood will fall apart if we don't save it now."
The production won special award at the Parastu—90 Festival, Grand Prix at the regional festival Navruz—90 and special prize of the Teatralnaya Zhizn (Theatre Life) magazine Oscar—90.