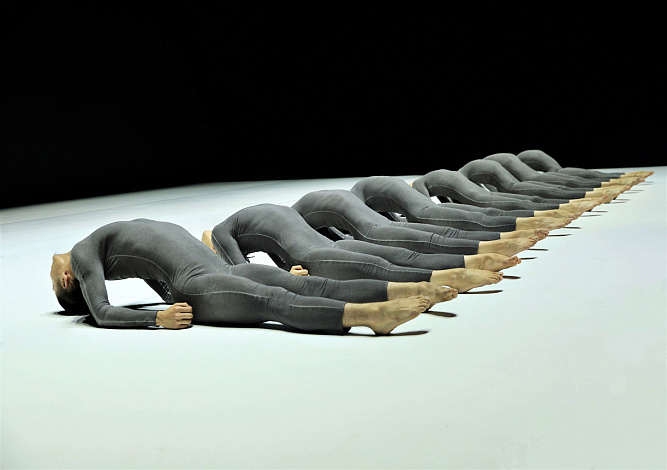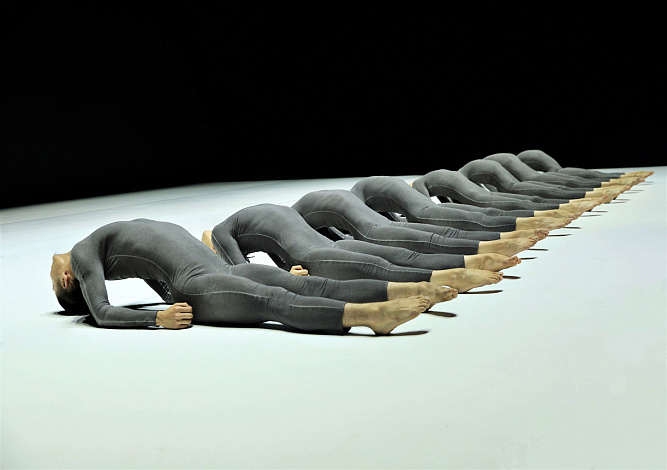 TAO Dance Theater (Beijing)
| | |
| --- | --- |
| Choreographer | Tao Ye |
| Composer | Xiao He |
Founded in 2008, the Tao Dance Theatre today is one of the most interesting and promising dance companies. Over the past nine years, the company toured in more than 40 countries, participated in 80 arts festivals, and also managed to attract the attention of China and Japan fashion industry, cooperating with various brands, magazines, designers and photographers. They three times appeared on the VOGUE covers, and the famous designer Yohji Yamamoto invited them to participate in the preparation of his collection. The Tao Theatre is the "icon of Style" in the world of modern dance in China.
The ordinal numbers call series of minimalist experiments of choreographer Tao Ye instead of names. In his opinion, the word or phrase is unable to express the meaning, which is hidden in the performance of modern dance theatre.
Besides, the names give the viewer a biased opinion, forcing to expect something definite, and at the same time limit the creativity of the director. "No words can express the meaning of today's performance. These works are rather permeated with our notions of body and physical practices. What your vision perceives is exactly what your heart hopes to express", - says Tao Ye.
Immersed into the study of the possibilities of the human body, its potential, and limitations, the choreographer creates fascinating, almost magical dance compositions, convincing the spectator that "the body, the physical existence, carrying the inner order of life is the place where the greatest wisdom dwells."