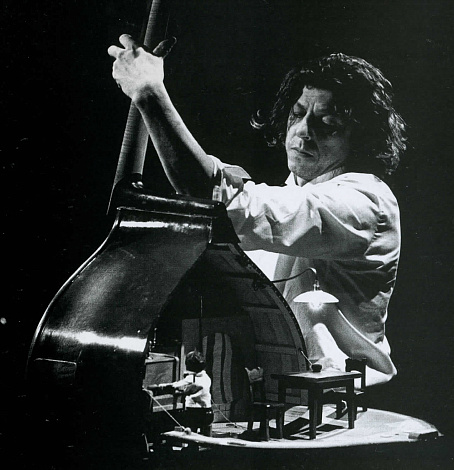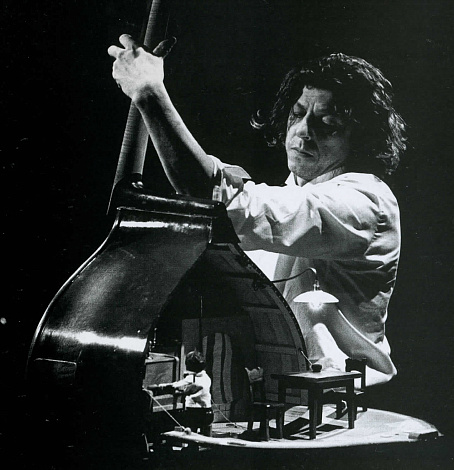 | | |
| --- | --- |
| Performance | Peter Rinderknecht |
| Technology | Armando Werli |
| Decorations, dolls | Ingo Mewes |
| Music | Rez Wepfer |
Peter Rinderknecht was born in 1953. In 1982 graduated fr om the Theatre Academy in Zurich. Since 1983 has created performances. Currently Rinderknecht is the creator of about 20 performances for young spectators, wh ere he is author and composer, actor and producer. Among them: 'Place for the King', 'Sofia', 'Approximately', etc. He has worked at theatres in Switzerland and other countries as playwright and as director. In 1994 he founded in Zurich the 'Theatre En Gros et En Detail'. At this theatre he has created coproductions with theatres from Austria, Germany, Italy, Holland. Since 1983 Peter Rinderknecht is a member of the Swiss ASSITEJ and since 1999 a member of the artistic council of ASSITEJ. He has performed at various international theatre festivals of Europe and Canada.
In a poetic and philosophical manner Peter Rinderknecht tells the story of how to become a man with the help of an amazing contrabass
Frankfurter Allgemeine
Peter Rinderknecht offers a story about the conflict of generations which, next to fine humour and surprising emotionality, comprises also the grain of a light melancholy
Mitteldeutsche Zeitung