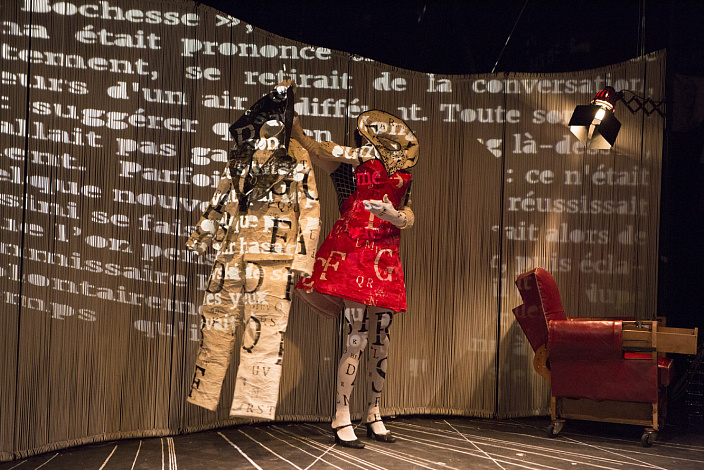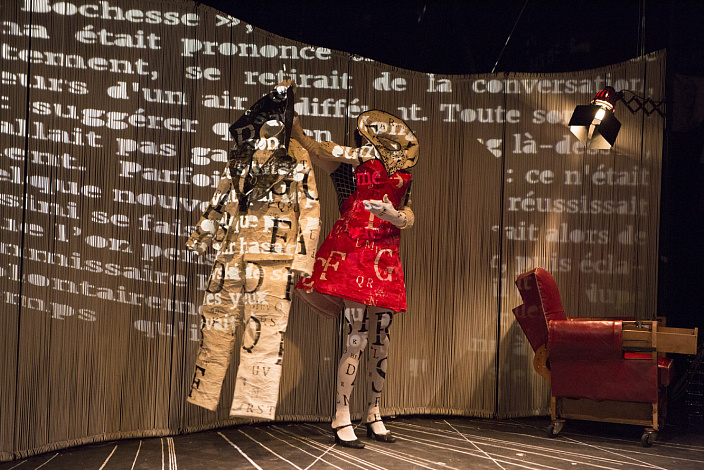 Compagnie les Anges au Plafond (Paris)
Presented in French with Russian subtitles
"The mixture of Lord Byron, Garibaldi, D'Annunzio, d'Artagnan, Robin Hood and Richard the Lionheart," was the description of the main character of the performance by his mother.
"Les Anges au Plafond" (Angels on the Ceiling) is one of the most famous companies of the puppet theatre. They become interested in the incredible fate of the famous French writer and mystifier - Romaine Gary. In the title of the performance, they mixed the letters of his name - R.A.G.E. – just as Gary himself mixed in his life truth and fiction, the talent of the writer and the diplomat status, love and death.
The pilot and the hero of the French Resistance, the Knight of the Legion of Honour, the director, the writer - the only one in the world, twice awarded the Prix Goncourt: In 1956 under the name of Romaine Gary and in 1975 under the name of Émile Ajar. The life and death of Romaine Gary is a masterly built performance, the last scene of which was also invented by the author - he shot himself in December 1980.
All this is told by the poetic language of the puppet theatre, deliberately revealing all the backstage of the technical process: with all those mechanisms, ropes, fabrics, noise installations. Raphael Navarro - chief magic specialist - brings the performance out of reality. Gary himself loved to do so.
Une Coproduction Equinoxe – SN de Châteauroux, MCB – SN de Bourges, Le Bateau Feu – SN de Dunkerque, Le Grand T – Théâtre de Loire-Atlantique, Les Quinconces / L'Espal – SC du Mans, L'Espace Jean Vilar d'Ifs, La Maison des Arts du Léman – SC de Thonon, TANDEM / L'Hippodrome – SN de Douai, Le Fracas – CDN de Montluçon, Le Polaris – Corbas, Le Théâtre du Cloître – SC de Bellac, Le Théâtre André Malraux à Chevilly-Larue, Théâtre Gérard Philipe – SC de Frouard, L'Hectare – SC de Vendôme, Quai des arts à Pornichet, Le Théâtre de Verre de Châteaubriant, Le Théâtre de l'Espace de Retz à Machecoul, Le Canal Théâtre du Pays de Redon – SC pour le théâtre, Quartier Libre à Ancenis.