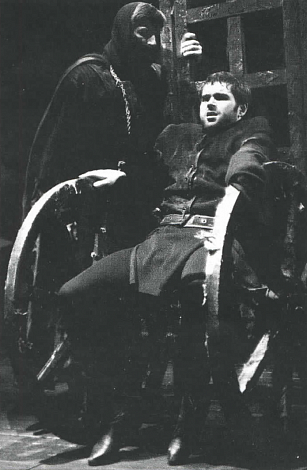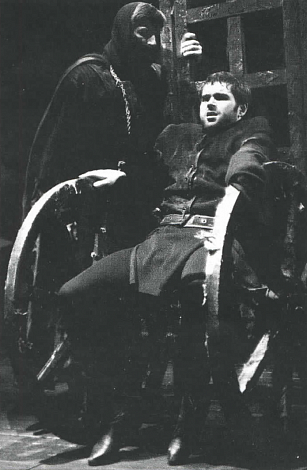 | | |
| --- | --- |
| Translated and adapted: | by Alexei Dudarev |
| Directed: | by Valeri Anisenko |
| Set design: | Veniamin Marshak |
| Costumes: | Tatiana Lisovenko |
| Music: | Vladimir Kandrusevitch |
| Assistant director: | Natalia Markhel |
Vladimir Kondrusevitch's music landed to the production powerful choreographic impulse and rhythm. Music is a vital element of the image of the troupe of comedians, who are proud, embittered, full of joy. This is no doubt a piece of theatre of the director, reflecting the unique creative style of Valeri Anisenko: impulsiveness, fervour and adoration of the magic of theatre.
I.Sheikhatovitch, Respublika, Minsk:
«Volnaya Scena» (free stage) came into being through the efforts of Valeri Mazynski, the man who was truly possessed by the idea of reviving the national culture. The company consists mainly of Mazynski's disciples, the 1994 graduates from the Byelorussian Academy of Arts. Here young playwrights master the laws of the stage. In four years of the existence of «Vonlaya Scene» fifteen plays have been written here and eleven of them are featured by the company's repertoire. The adaptation of Shakespeare is aimed to look at the problems of contemporary Byelorussia through the prism of the experiences of history.