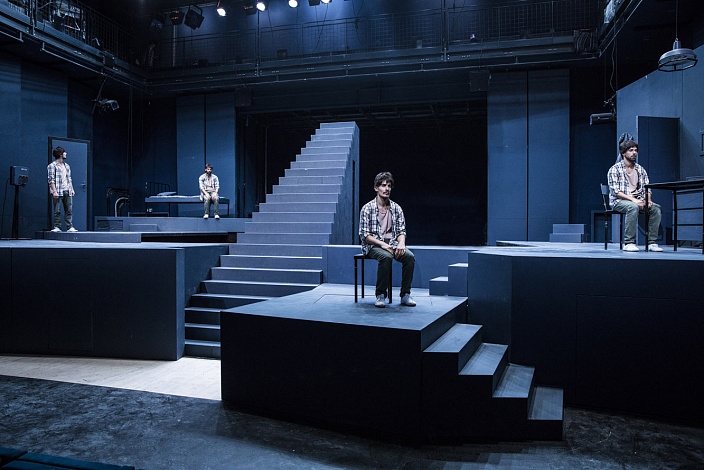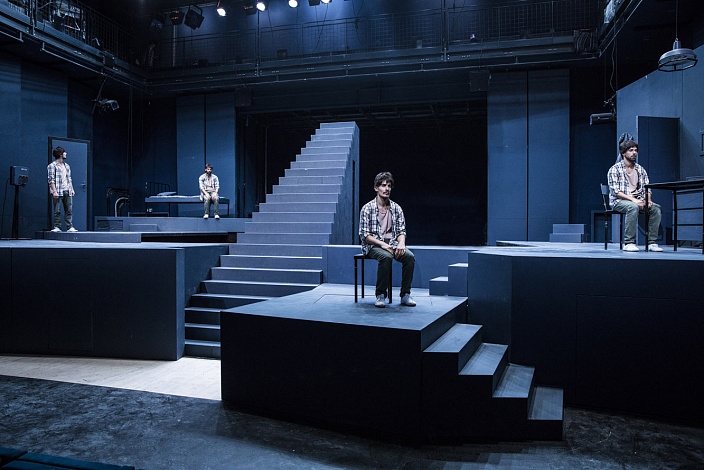 Compagnie des Petites Heures, Scala Theatre (Paris)
| | |
| --- | --- |
| Concept and Direction | Yoann Bourgeois |
The more virtual the world becomes, the more valuable is the archaic art, such as theatre. It is an evidence of vulnerability, the fragility of a man.
Yoann Bourgeois
Yoann Bourgeois is an actor, an acrobat, a juggler, a dancer, and one of the most demanded directors in France. He works at the delicate joint of theatre and circus art.
His dream is to overcome the power of attraction. It is difficult for him to accept it as well as people and subjects fall. In his new performance "Scala" (the Staircase) – Bourgeois is looking for a magical Point of fading, in the juggling language – that very fleeting moment when the thrown object reaches the peak of the parabola before falling. His passion is to study this ideal point in which two axes intersect – physical and temporal. Physical – Lack of weight and force of attraction; Temporary – the stop of the moment. Revolting against the commonplaces, Bourgeois "opens the door to eternity."
The performance is like a chain reaction where a human being challenges material and intangible gravity.
The world premiere of Yoann Bourgeois's "Scala" took place in September 2018 in Paris in the revived Teatro La Scala, which during more than a century was a music hall, cinema of the author's cinema, a movie theatre, a brothel, a sect's shelter, an empty place… and here again opened the doors. His restoration was a great event in the theatre life of France. La Scala is hoped to become the center of Insane creative ideas and absolute artistic freedom. The performance of Yoann Bourgeois was the first incarnation of these plans.
Performance gallery
4 photo