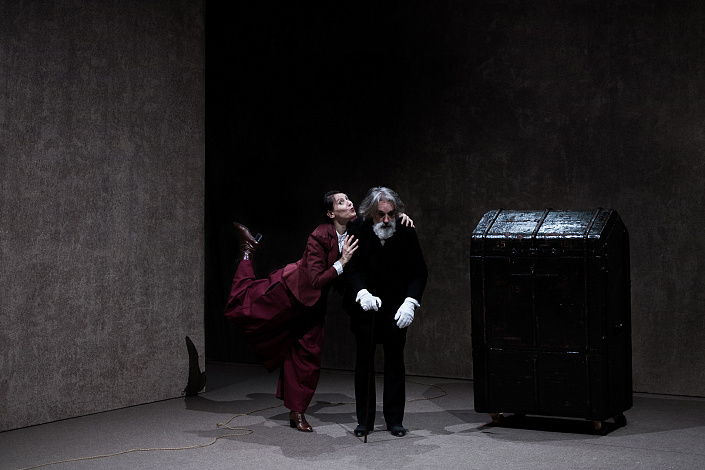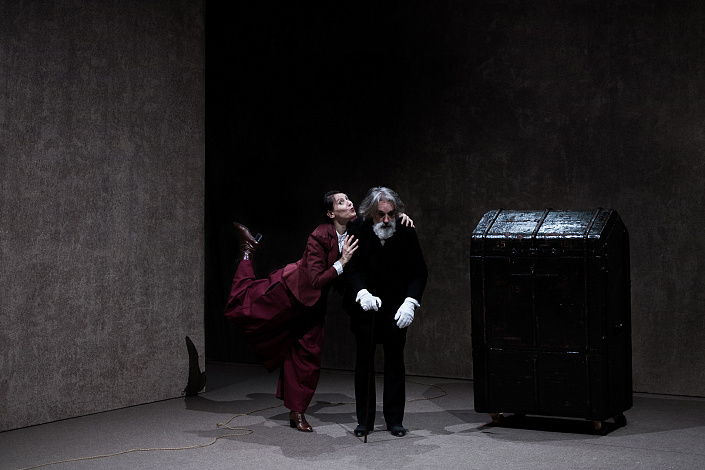 Compagnia Umberto Orsini (Italy)
Directing, drama, costumes, set design and lighting — Alessandro Serra
Anton Chekhov was sincerely convinced that his plays were comedies. He considered his final work for the theatre, "The Cherry Orchard", almost as a farce. It will remain a mystery why even the writer's closest friends eventually failed to understand this. The director Alessandro Serra has possibly found a way to blend comedy and drama, which always stand side by side in Chekhov's work.
The Italian director who, in 2017, fascinated both the public and the critics with his Macbettu, has not omitted a single line of the author's text, in the belief that Chekhov's drama has no equals: "Shakespeare is easier to work with, and you can let your fantasy run wild. But once you touch Chekhov, he starts to bleed".
This production, rhythmically as precise as a dance, resembles a merry waltz. The graceful and poignant interplay of light and shade, known in Italian as "chiaroscuro", brings this dance to the edge of a precipice. Serra, director and stage designer in one, is making use of all theatrical means to entwine tragedy and comedy together, as in life itself.
"The sentiment aroused by the play has nothing to do with nostalgia or regrets, but rather with something inextricably linked with childhood… Had we met ourselves at the age of eight, could we endure our own glance?"
Alessandro Serra
Production: Compagnia Umberto Orsini, Academia Perduta Romagna Teatri, Teatro Stabile del Veneto, TPE — Teatro Piemonte Europa In cooperation with: Compagnia Teatropersona, Triennale Teatro dell'Arte di Milano