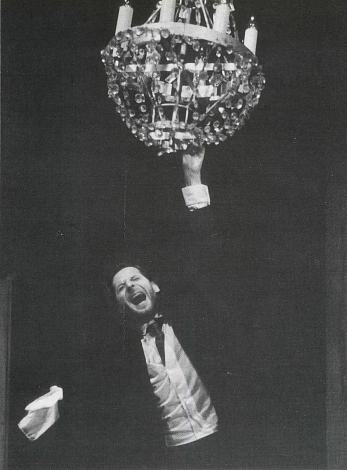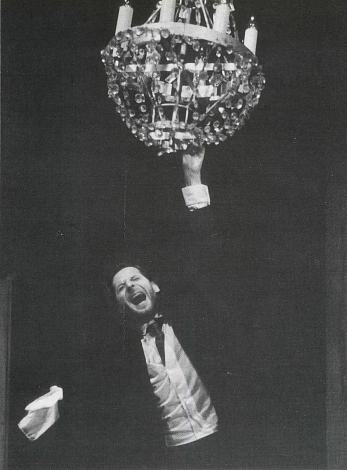 | | |
| --- | --- |
| Director: | Otomar Krejca |
| Assistant director: | Helena Glancova |
| Sets: | Guy-claude Francois |
| Costumes: | Jan Skalicky |
| Music: | Lubos Fiser |
| Blocking: | Eva Kroschlova |
| Company manager: | Jindrich Tulacek |
| Stage manager: | Jiri Koutsky |
Otomar Krejca company from Prague has covered a path of great achievements and great tragedy. Established in 1965, it almost immediately won Europe-wide reputation. The name of the company founder, Otomar Krejca became ranked among the greatest direstors of the modern time. The world was astounded by his interpretations of Chekhov, Musset, Shakespeare, Sophocles...
The communist regime in Czechoslovakia crashed at the theatre. June 10,1972 "The Seagull" was for the last time played on its stage. Otomar Krejca was prohibited to work in his home country. Only after the "velvet revolution" the company was reinstated in its rights and already the new theatre, DIVADLO ZA BRANOU, reopened in 1990 with "The Cherry Orchard". The choice of play was only natural: all his life Otomar Krejca staged Chekhov in Prague and Paris, Stockholm and Brussels, Genova and Dusseldorf... Each of Chekhov's plays was staged many times.
Georgio Strehler has observed that in Europe today no Chekhovian production is made out of dialogue with Otomar Krejca interpretations. And this is very true: Otomar Krejca discovery of Chekhov is truly global, one can't but always take this discovery into account, the world has long recognized the unique qualities of his textology that steadily evolves from one production to another.