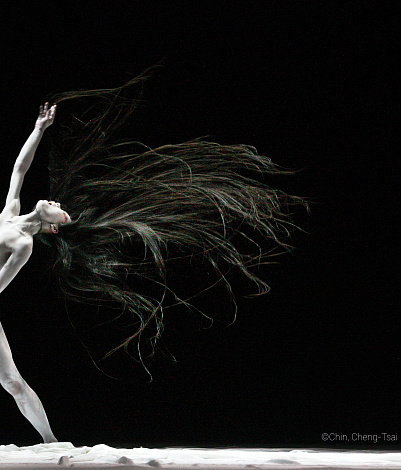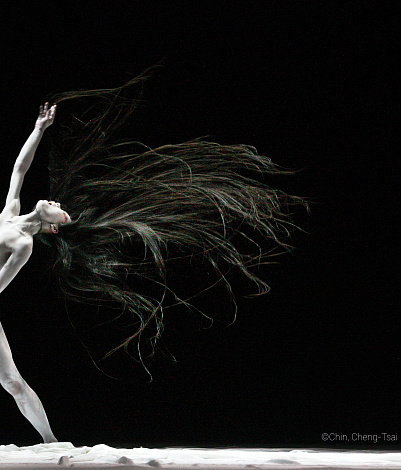 Legend Lin Dance Theatre (Taipei)
Choreographer, Visual Concept Designer – Lin Lee-Chen
June 18, 19 • EKATERINBURG
Ekaterinburg State Academic Opera and Ballet Theatre
"In the cycle of life and death love never disappears and does not end."
"The Eternal Tides" is a performance-hypnosis. What happens on the stage makes you forget about everything and, without coming off, watch how Lin Li-chan tells the story with incredible imagination and skill...
Inspired by the ocean surrounding Taiwan and providing life on this island, Lin Li-chen visualises the life cycle of the tide: water drops in the cloud turn into the rain, fall into rivers, get into the sea. Just as the waves arrive and retreat, life comes and goes.
"The Eternal Tides" is a journey through life with its joys and sorrows, a journey in which each of us must find our own way.
In her mythical universe, Lin Li-chen mixes elements of religious rituals, traditional rites, and legends. All this she skilfully transforms into the poetry of dance: action on the stage is extremely slow, exquisite, sensual: long fluttering feathers, warm snow, bouquets of straw, live fire. In her new work Lin, as before, raises an important issue of ecology and the preservation of the planet. A beautiful ensemble of dancers, a game of light and textures give rise to cosmic sensations.
Lin Li-Chen is one of the eight most important choreographers of the world according to the "ARTE" TV-channel. At the height of her career, she suddenly entirely devoted herself to the family. She was pushed to return to choreography because of a too strong influence of the Western culture on traditions of her native land. Now again she speaks to the world in the original poetic language of dance, which is universal and encrypted at the same time.

Commissioned by National Performing Arts Center – National Theater & Concert Hall, Taipei
Supported by Ministry of Culture, Taipei
Performance gallery
5 photo