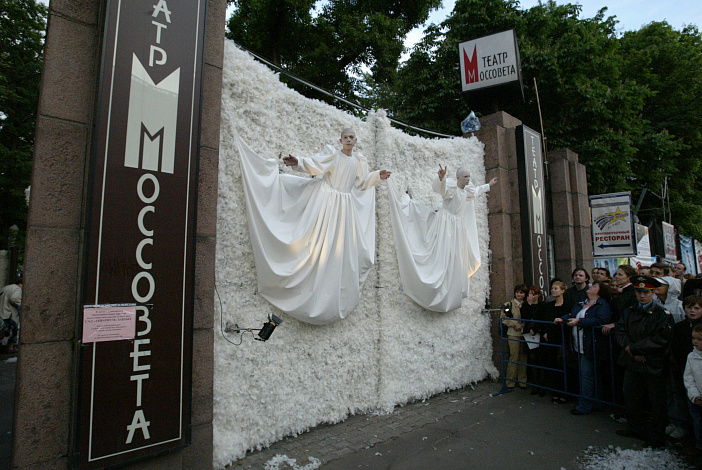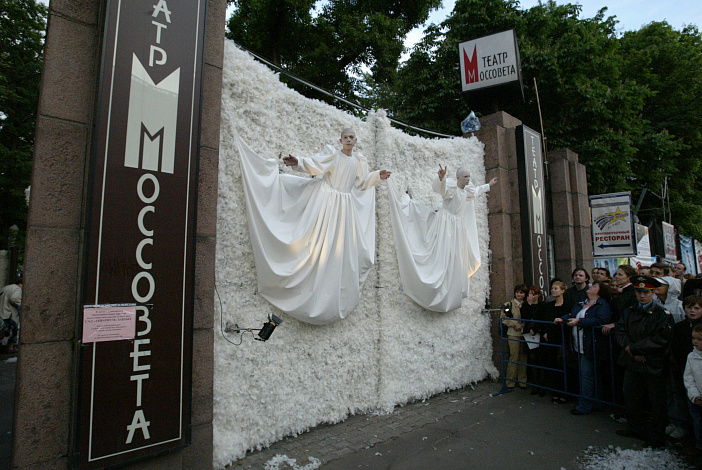 | | |
| --- | --- |
| Artistic director: | Slava Polunin |
| Performers: | Fifty French Saxophonists, Aerial Ballet And A Feather Garden |
The group URBAN SAX arose as a result of the study of the influence of acoustics on the architectural environment and vice Versa.
It all began in 1973 when Gilbert Artman, the group's founder, composer and director staged a concert in Menton in the south of France with 18 saxophonists. For many years, from project to project, the group grew and it now consists of 52 people.
In some projects Urban Sax cooperates with local musicians and dancers, and its troupe can encompass up to 200 people. Gilbert Artman welcomes the addition of musicians of various directions to the group.
Urban Sax have been invited with their performances to different corners of the world. They opened and closed innumerable festivals, played on squares, in fountains, on ponds, in castles, in caves and churches, on the underground, in factories, in power stations, thus changing the ordinary city environment and transforming it into the space of a holiday, of a show, of art. No show of Urban Sax can be repeated, as each time Gilbert Artman adapts the performance to the new environment. Some saxophonists can climb down buildings, stand on roofs or in windows; others may arrive by helicopters. The spectators are constantly immersed in the world of new images and sounds. Urban Sax changes a city landscape and people's attitudes to the city.
Performance gallery
8 photo