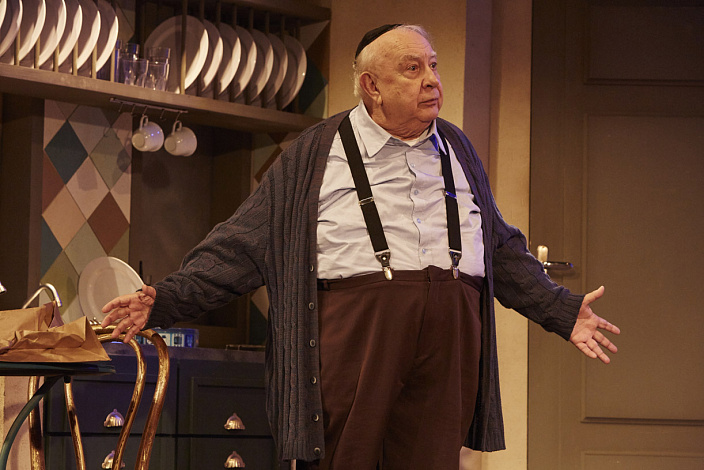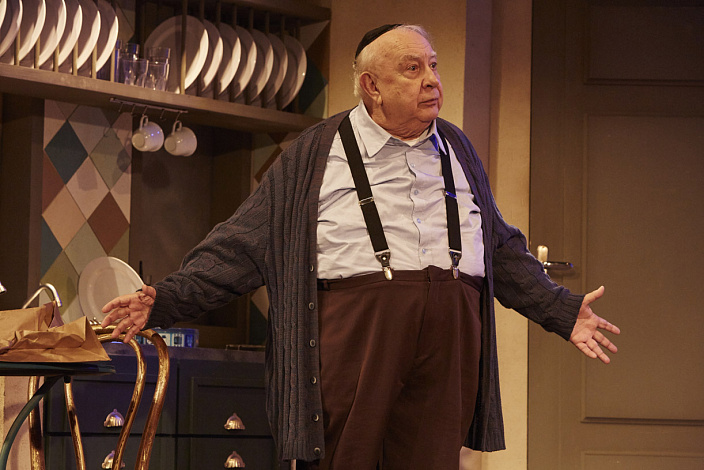 Mamberti production (São Paulo)
Presented in Portuguese with Russian subtitles
Jeff Baron's play "Visiting Mr. Green" is a real blockbuster. It has been translated into 22 languages and got prestigious awards in France, USA, Argentina, Greece, Mexico, Israel, Uruguay, Turkey, and Germany. Performances based on the play are shown in more than in 300 theatres in 45 countries, including Russia.
The secret of the incredible popularity of the play is reliable and simple – it has a mystery. Even a lot of mysteries that will open up one after another and make the viewer languish in anticipation and shudder from amazement. The guarantee of success of the performance is undoubtedly in the brilliant acting duo of the Brazilian scene maître Sergio Mamberti and the young star of theatre and cinema Ricardo Gelli.
There are only two persons on stage. One of them is 86; he lost love and life became meaningless for him. The other one is only 29, he is full of life and defends his right to love. They are almost antipodes, and it is impossible to assume what could be in common between such different people. But both have skeletons in their closets - a painful secret that disturbs them and condemns each of them to loneliness. They are strangers to each other, but the innermost is often easier to open to a stranger...
People are divided by religious beliefs, moral dogmas, ethical taboos. And only having made a step towards each other, through repentance and forgiveness, they can find harmony with the world and with themselves.
Performance gallery
4 photo