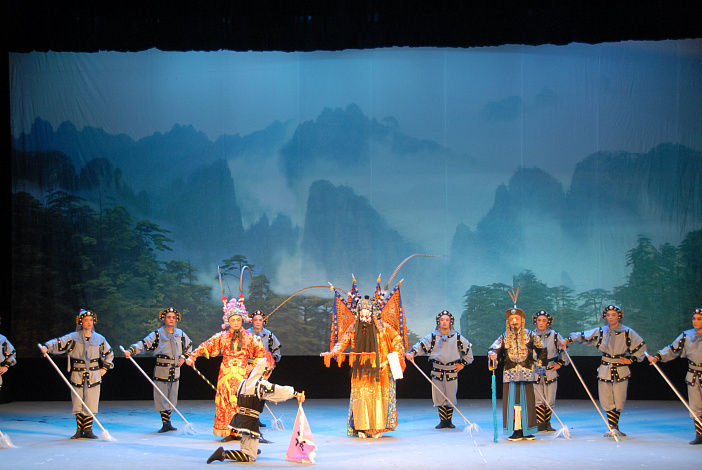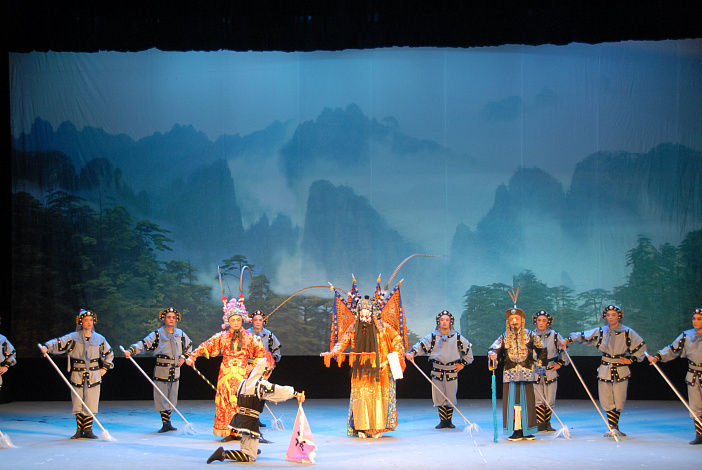 Fuzhou Min Opera Art Development Centre (China)
The Fuzhou Theatre is one of the leading schools of Chinese Opera. It is a combination of traditional Chinese vocal, mime, martial arts, acrobatics and dances to the sounds of the traditional Chinese musical instruments. One costume weights up to ten kilos and it takes over two hours to apply the most complex makeup. The
colors of costumes and make-ups are directly related to the character's social status: red symbolizes courage and loyalty and gold is the color of a nobleman.
The Fuzhou troupe began to prepare for the Festival two years before it opened. The actors performed in France, Japan, Singapore, Malaysia… But the show was presented not as a whole but in fragments. The Russian audience was privileged to be the first to see the full version of the opera.
The action is set in 12th century China. During the war between the dynastic principalities Sung and Sia the leader of the Sung army general Yang dies. In this hard moment the women of the Yang family decide to lead the troops and defend their land against the invaders.
Performance gallery
9 photo